Being a Mom I have a pretty good idea of things that a Mother could use, especially during the baby years. Sitting here the other day in the land of thread and needles I looked around and got to work on something new. Now, it's not a new idea and completely different but it's new for me and here it is: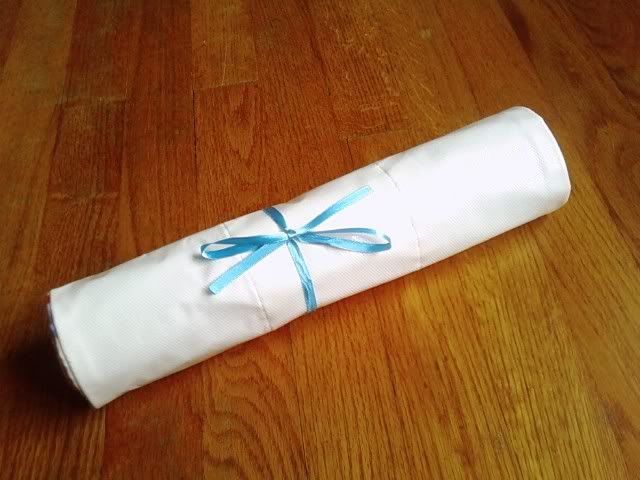 A waterproof changing pad.
It's cute, all rolled up to fit in your diaper bag. When you need it simply unroll: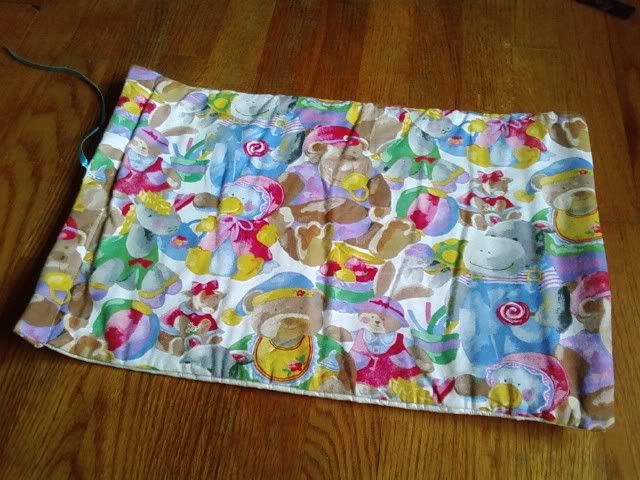 and you're ready to go.
This one features a soft flannel in an adorable animal print:
and as you can see:
the back is covered with vinyl so it truly is waterproof.
It's machine washable cold though you need to hang it to dry.
With the new CPSIA laws I don't believe the vinyl is allowed. I know oil cloth isn't which was my other choice but I have to research the vinyl issue and see where that gets me. With craft fairs on the calendar and shops I'd like to put some goodies in. . .I'm running out of ideas that will be legal! :(
I CAN make quilts provided I label them and the labeling laws have been eased up upon this week so that's feasible. I MAY also be able to continue burp cloths which is nice since that was a new item I liked even though it didn't seem to be as popular as anticipated.
For now to research my changing pads and see if there's enough interest to look at some options so I don't need to disobey the law and sell illegal items.